---
Where did you serve?
I trained in the U.S., Kentucky and New Jersey. I had advanced training to be a tanker to fight the Russians and ended up being sent to Vietnam.
Why did you join?
I was drafted, I didn't have a choice. Although, they gave us the option to get a deferment for going to college. I did that for a little and didn't like the college thing so then went to serve.
Why did you pick the service branch you joined?
I didn't pick the Army, they just told me that's where I was going and I listened. Some guys might have asked but I didn't. I just went with the branch they told me to go into. When you were drafted, you were required to serve up to 6 years so it took me 6 years to get my discharge papers. You had to do up to 3 years of active duty and 3 years of reserve duty. In reserve duty, we weren't required to do anything unless they needed us.
During the last year, I was sent to a "summer camp" called Camp Drum, now called Fort Drum, up near the Canadian border. I met a bunch of guys there and we played the "army game". We trained and drove tanks. I already knew how to do all of this from my training and time in Vietnam. I drove tanks in war zones and through rivers. I was able to fix those tanks when they broke down in the middle of the war zone if I had to.
Do you recall your first days in service?
I spent 2 months in New Jersey and 2 months at Fort Knox in Kentucky training to fight the Russians and driving huge tanks. We were a bunch of kids, drafted, we were all young – 18, 19, 20, and I was 21 at the time. Next thing I knew I was on a plane to Vietnam.
What did it feel like?
We were all depressed. Our mind set was just to stay alive in Vietnam. 
What was your job/assignment?
My military occupational specialties (MOS) training was as a tanker, to drive tanks. I would sleep in there some nights when we were out in the jungle. You can switch your MOS at any time, so then I became a gunner. I never had any training on this so I just had to learn it over there. I remember going into the field a lot when I was a gunner. I always volunteered to go out if other guys were scared.
I also was a mail clerk. I got and sent the mail for all of us.
Were you awarded any medals? How did you get them?
I got a few Vietnam metals from the U.S. in the mail with a letter. One was a bronze star for doing a good job.
Were you deployed? If so, where did you go? How Long?
I had a 1-year contract in Vietnam and I had it extended from 1 year to about 14 months.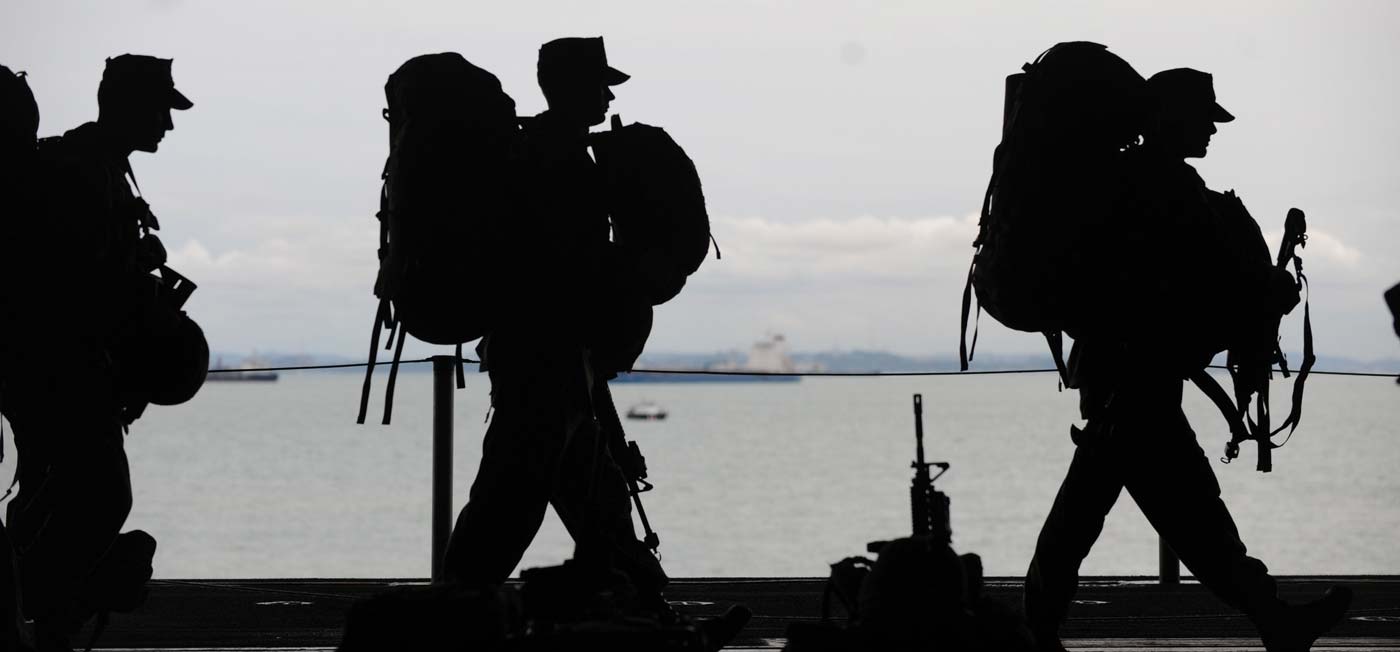 Do you remember arriving and what it was like?
The plane was a full size jet hired by the military; we had stewards. We stopped in Alaska, Tokyo, and then went to Vietnam. It was a 24-hour plane ride. Once we landed, that plane we got off of, was the same plane they loaded up with dead bodies and men who had just completed their services to go back home.
The weather was so hot, not like here, you don't know hot until you experience that weather. There were lots of snakes and I don't like those. I remember one time I was sleeping in a rice paddy, it seemed like a nice place to rest, I would put a poncho over me to block the rain. Next thing I know, I wake up to a snake slithering right by my head! They were all over the jungle too, we were ducking under this tree on the trails, and those snakes would be hanging from the trees.
On my first mission, we left the fire base for 40 days in the jungle. They would send food out for us. But I remember my first shower after those 40 days, it was the best feeling. We were covered in everything you could think of. One of the first days I went there, I had to drive the tank and grease the tank, and as I'm climbing underneath it, my head went right into a pile of buffalo crap and I couldn't shower for a month.
I got injured one time and broke my arm. I slipped into the cargo hatch – 4 feet down, I had a helmet to protect my head – better a broken arm than a broken head. Another time I hit a landmine while driving a tank and it just missed my compartment. I remember jumping out of that thing so fast. I always remembered my training if we had to abandon a tank, they told us to jump into the tracks of the tank cause it was safe from landmines.
How did you stay in touch with your family/friends?
I wrote letters to my family and friends; my parents and my brother. I got to call my mother twice. They had a deal at the firebases, they would say "call this number and the guy on the radio will call you back". They would connect you to who you wanted to talk to over a radio and you would have to say "over" every time you were done talking. My mother, she had a pretty hard time with that.
My family would send me food sometimes. One time, they sent me a 2 foot Christmas tree and cheap presents, so I made a Christmas morning for me and the guys.
Was there something special you did for "good luck"?
I had the mindset to stay alive. You fight smart for yourself and the guys with you.
What did you do when on leave/ R&R?
I went to Sydney, Australia. They have you at R&R which is rest and recuperation. They flew you over there as part of your time serving and paid for the whole thing. It was really nice to have a room and bathroom with good food to eat, we didn't get that in the military.
Where did you travel while in the service?
I also went to Bangkok, Thailand.
Do you have photographs?
Lots, you could buy the cameras over there for cheap.
Did you keep a personal diary?
No, I wasn't much of a literary guy.
Do you recall the day your service ended?
I randomly got notified I was going to be sent home. This was October 1971. We had to go to an R&R center first to get medical exams and drug testing before we went home. Then getting on that plane. When it took off, we cheered for about 15 minutes straight.  I wasn't met by the protesters when I landed like some other guys were. But there was no parade or anything. I came into LaGuardia, met my parents and my brother, and they took me home.
What did you do in the days and weeks afterward, did you have any support?
I slept for 2 days straight and then I took some time off and hung out with friends.
Did you work or go back to school?
I joined the police force and my time in Vietnam made this job a lot easier. I was a cop for 33 years for the Nassau County Police Department. I got into the unit I always wanted to get into.
Did you make any close friendships while in the service? Did you continue any of those friendships?
Not really, I had one guy from California that I spent some time with after the war. No one really talked about Vietnam after we got back, we wanted it to go away. Now we can talk about what happened over there.
Did you join a veteran's organization?
I'm a member of the Oceanside VFW – I donate to them a lot.
What can we do to spread awareness so others are not forgotten?
My wife is involved in the wounded warriors she gives massages to veterans who were injured when they served. I like to help out with that too.
What stigma have you experienced or seen others experience of being a veteran? Has this stigma stopped you from receiving services?
When I came home, people didn't want to talk to you and there was no parades. I wouldn't wear my uniform, no one would want to talk to me with that on. When I would go out, people would look at my haircut and think I was either in the military or a cop. I told them I just got out of jail, it was better than telling them I was in the military. Some of the guys keep saying I should go get my benefits, they would really help with my hearing loss. Maybe I'll go soon.