A conversation with Lawyer/Activist Lasheca Lewis Esq.
Lasheca's drive to achieve her goals allowed her to push through a grueling schedule and graduate Dowling College with honors. She took a full load of classes in a prelaw major, actively participated in student clubs and organizations, and worked as a tutor at her former middle school. Maintaining her presence in community affairs, she also continued to volunteer for the Suffolk County Democratic Party, working so many hours that many wondered why she wasn't being paid. Eventually, she was awarded a paid internship to work for both Congressman Steve Israel and the now
State Senator Monica Martinez.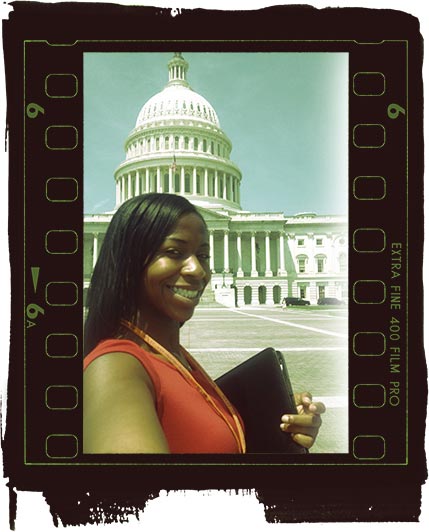 Lasheca's academic career came to fruition when she entered law school. Given her achievements and impressive history of community involvement, she secured a spot at Touro Law Center. Dr. Miller provided further assistance, connecting Lasheca to Touro's Assistant Dean of Students, Charlotte Taylor Esq., and the Director of Alumni and Donor Relations, Erica Edwards-O'Neal Esq. With the support of these influential African American women, Lasheca enrolled in the LEAP Program, an educational initiative Touro offered their minority law students. Lasheca made lifelong friends with fellow law students enrolled in law school:
During law school, Lasheca secured a position as Community Relations Director for Assemblywoman,
Kimberly Jean-Pierre
, who taught her to navigate the political landscape as a black woman:
"Kimberly Jean-Pierre constantly reminded her staff that while she was a proud black woman, she was everyone's Assemblywoman in District 11 and was charged to represent the needs of the entire community. Of course we were particularly concerned with those who had been historically underserved and underrepresented, but we could never lose sight of the big picture and that meant seeing the community as a whole."
Among the many events she coordinated in this role, Lasheca is particularly proud of
Mindfulness in the Plaza
, an initiative that continues to this day, offering free community exercise classes in the center of the newly developed Wyandanch hub:
It's hard to imagine that Lasheca had enough hours in the day to complete law school, holding down a senior position in a politician's office while maintaining a full load of evening classes. Yet she graduated on time, passed the bar exam on her first try, and scored in the top 15% of students nationally. Without skipping a beat, Lasheca landed a job in a well-established Long Island law firm. Despite her demanding workload, she still makes time for community service, currently participating in activism on Long Island organized around BLM protests.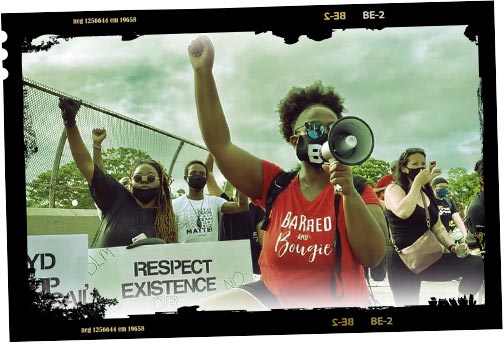 Emphasizing the need for police reform, Lasheca cites the many times she has been pulled over for little reason, including the day she drove home after accepting her new job in the law firm. Like many young adults in our current climate, Lasheca feels it is her duty to raise her voice and demand long overdue justice.
Her activism is an important part of the contribution Lasheca wants to make, but she says,
"Breaking the glass ceiling and showing other girls who look like me and/or come from similar socioeconomic backgrounds that they can do the same is what I am most proud of doing."
When asked what she plans to do next, Lasheca closes her eyes and lets out a sigh, "I need to slow down a bit and enjoy the fruits of my success. I want to focus on developing my skill and expertise as a lawyer. I stand for something in my community and I am proud of that. But I want to take some time for personal growth. I've been Lasheca the daughter; Lasheca the GEAR UP student; Lasheca the law student; Lasheca the public servant. Now I am Lasheca the Lawyer better known as Lawsheca. But I am more than just a black female attorney, I am me with my own personal journey."