L
asheca Lewis Esq. was a seasoned community organizer by the time Dr. Rhoda Miller, Dowling College Director of
GEAR UP
, visited Wyandanch's Milton Olive Middle School and struck up a conversation with her on a bus headed towards an early college event:

Lasheca was unfazed by Dr. Miller's description of the educational commitment her dream required:
"I told her of course I planned to attend college and then law school. Rhoda was like, 'okay, I will help you but you have to work hard'. I told her I expected as much, and she's been my girl, helping me ever since."
Recalling this story makes Lasheca smile:
"Rhoda Miller is one in a long line of women who inspired and supported my journey."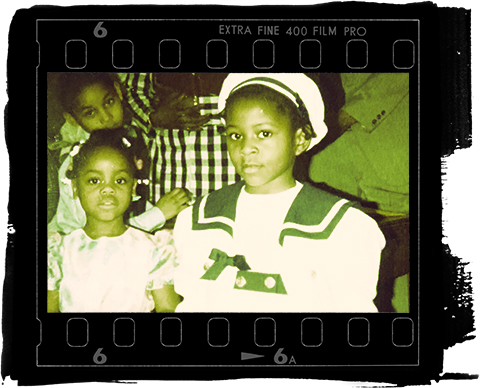 After spending time in conversation with Lasheca, it is clear to see why. Her intelligence and work ethic are underscored by a hopeful, animated spirit that enabled this spunky girl from Wyandanch to join the elite ranks of African American women who comprise 2% of the nation's lawyers today.
Landing her first job as a medical malpractice attorney in Nassau County this spring, Lasheca is the only black attorney in her firm: "There are very few black-run law firms on Long Island, and those few we do have are limited in the range of cases they take—criminal, plaintiff's personal injury, civil justice and family court." This under representation also includes black judges on Long Island. Of the 188 judges who preside over district courts in Suffolk County, only five are African American, or 3% of the total population of judges in the county. "This is why I asked Honorable Derrick Robinson to hood me at my law school graduation. He is a dynamic African American District Court judge in Suffolk County; he's the founding president of the Amistad Long Island Black Bar Association. He stands for something really important for African American attorneys on Long Island, especially in Suffolk County, and I wanted him to witness my accomplishment." When asked why she chose to work in a malpractice firm, Lasheca explains: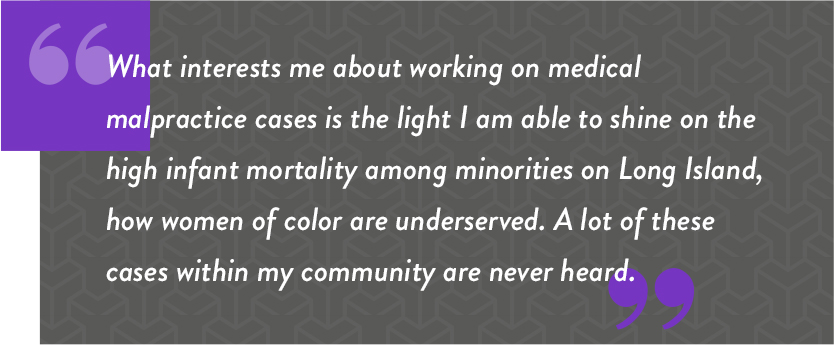 Lasheca maintains that the work she is doing will help improve the public health of black women and children on Long Island. The statistics support her point. A recent
Newsday article
addresses such health disparities in our region: "Infant-mortality rates by ZIP codes tell the history of racial residential segregation on Long Island. In Roosevelt, a majority minority community, the infant mortality rate is 8.8 per 1,000; in the nearby majority white ZIP code for Bellmore, the infant mortality rate is 0."